A "smart home" is a term used to describe a residence that has been equipped with various devices and smart home systems that allow the inhabitants to control different aspects of their home remotely in an efficient and progressive manner.
While the idea of a smart home may seem like something out of a science fiction movie, the reality is that such homes are becoming increasingly common, as more and more people are discovering the benefits they offer. In this article, we will discuss some of the key benefits of having a smart home, how to make your home a smart home, and what type of smart home devices are used to help manage the home.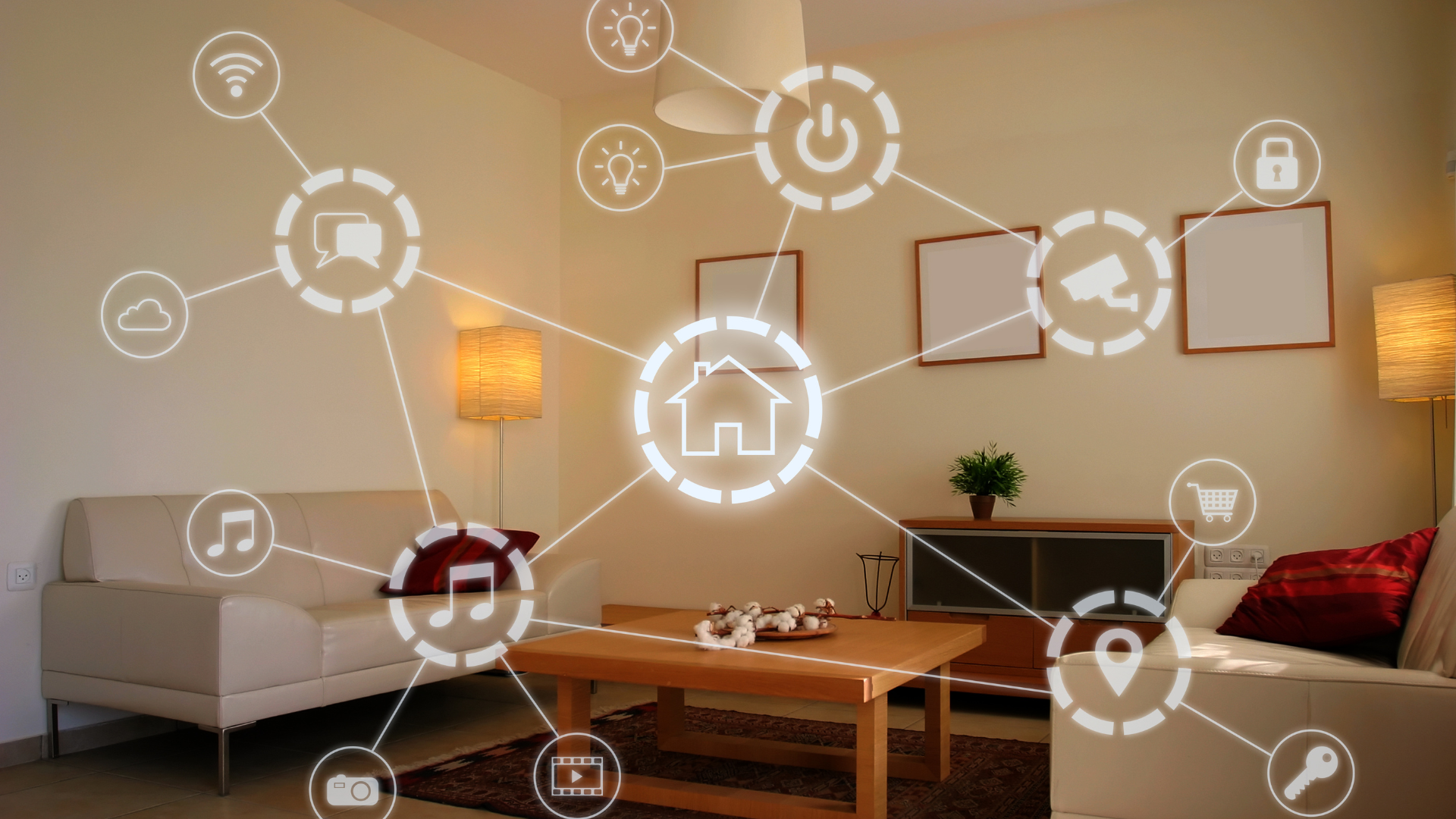 Smart home devices
There are numerous smart home devices on the market for people to connect to their chosen voice assistants so they can get the best out of their tech-savvy homes. Techradar has listed some of the best smart devices on the market right now. Here is a handful for you to check out –
Philips Hue – smart lights (you will need to get the Philips Hue Bridge to help with controlling them)
Amazon Echo Studio – smart speaker
Arlo Pro 4 – security camera
Eve Energy – smart plug
These types of smart home devices are some that can make your life a lot easier, especially if you are always on the go. There is so much smart home technology out there for people to use, that you can practically manage all parts of your home from your chosen device.
According to smarthomeenergy.co.uk, smart homes used to require wiring within the home to work, but now these devices can be connected over Wi Fi making it easier to control when inside or outside of the home through a smart assistant.
Smart home assistants
A smart home assistant will help with connecting your home as one so you can tell them what action you want completing whether you are at home or out using your mobile device. There are two main assistants we will touch on for this article –
These two are very well-known and are able to connect to a myriad of smart home devices that will benefit the homeowner in many ways.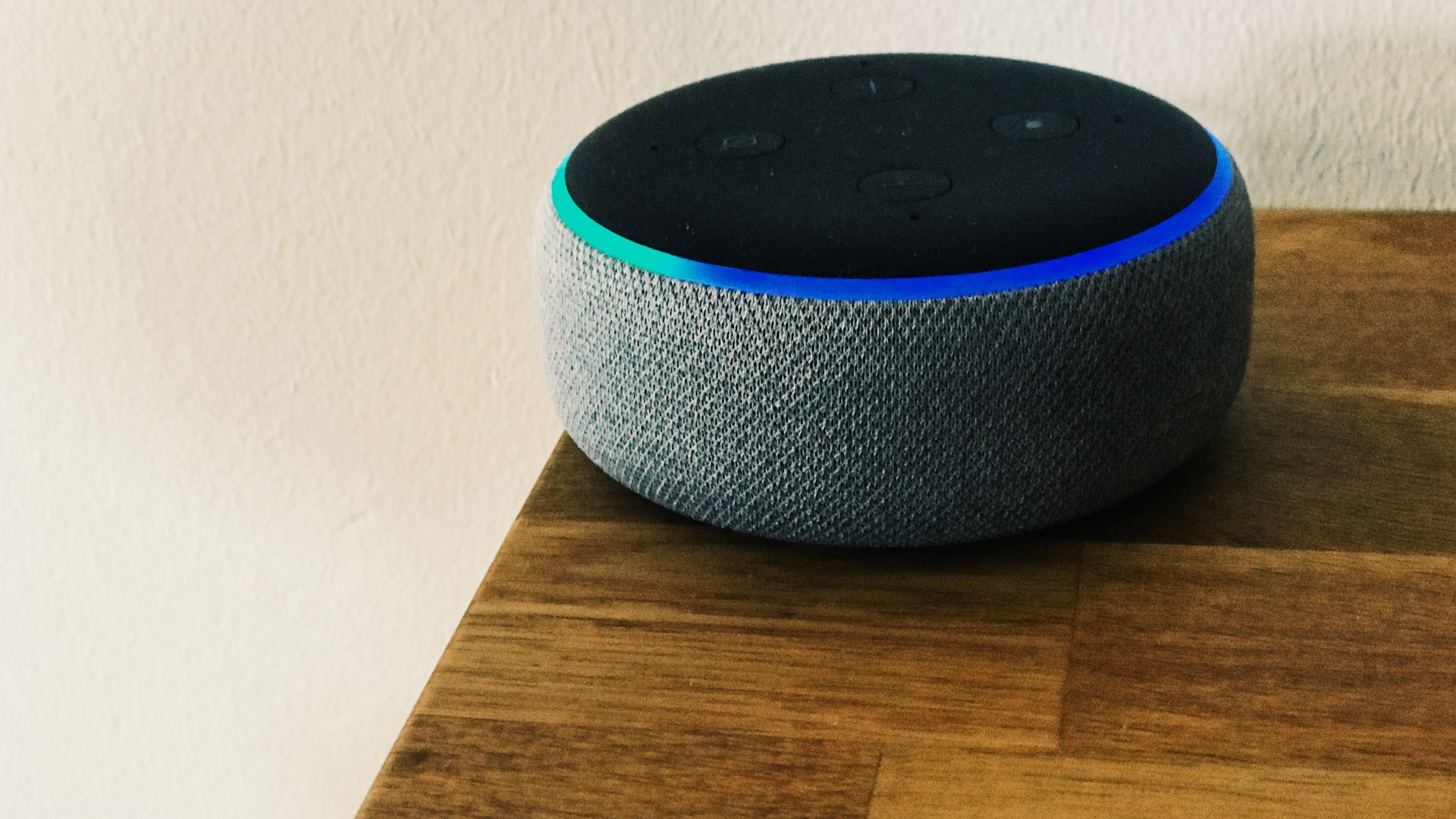 Google & Amazon
Google Nest and Amazon Alexa are two of the most popular voice-activated assistants on the market. They both have a range of features that allow you to control different aspects of your home, such as light switches, thermostats, and appliances to help with being energy efficient. They can also be used to play music, answer questions, and much more.
To activate these assistants, there are words that will 'wake them up' and do what you ask of them. For instance, Google Nest's is "Hey/Okay Google" whereas Amazon Alexa's is just simply "Alexa". The devices will light up to show they are listening and you can then use voice commands to ask for what you want.
"Alexa play my music"
"Okay Google turn on my living room lights"
You can have them connected to your smart speakers, garage doors, smart plugs, air conditioning, and even coffee makers. There is a lot that they can be connected to, and before you know it you may have more smart appliances and smart outlets than normal.
Finding the right smart home assistant
Which assistant is right for you? Google Nest is available on Android devices and iPhones, while, Amazon Alexa is available on Amazon devices such as the Echo and Echo Dot. If you're not sure which one to choose, read reviews to see which one has the features you're looking for.
Check out the smart home device manufacturers and see if there have been any security breaches, how they were managed, and if they have security measures in place. You want to feel confident with your smart assistant, so don't skip the reviews.
Smart Security
One of the primary benefits of having a smart home is the increased level of home security it can provide. When you have various devices and systems that are all interconnected, you can easily keep tabs on what is going on in your home at all times no matter where you are.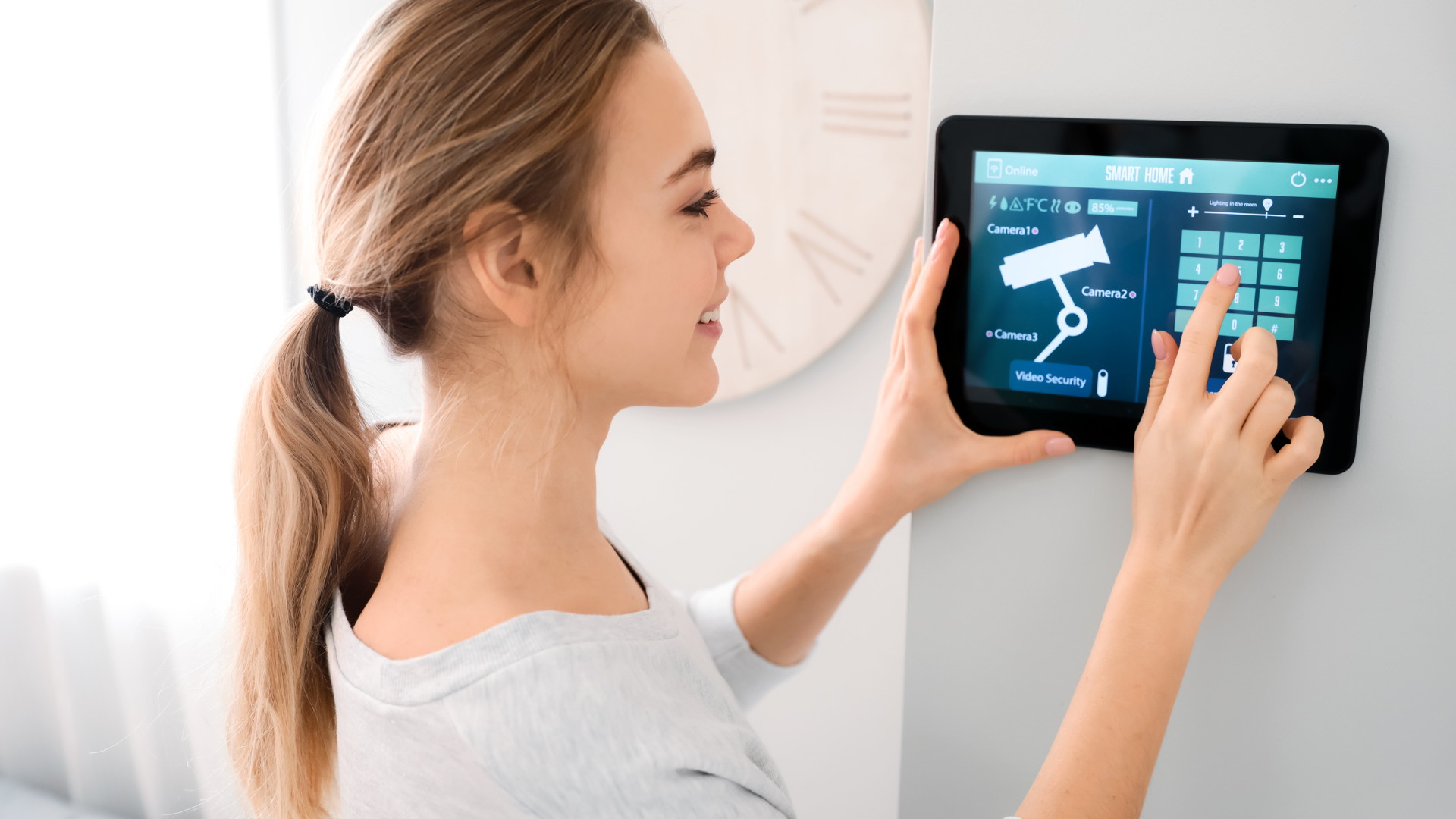 Alarm systems
You can install security cameras that will allow you to monitor activity both inside and outside your home, as well as set up alerts that will notify you if someone breaks into your home. You might also want to install smart locks that will prevent unauthorized people from gaining entry to your property. In that case, you can check out a locksmith website that provides information and services related to home lock systems, along with other emergency facilities. You can get high security locks with added benefits like bump-proof, heavy-duty, and more. Moreover, you could also install outdoor smart lighting that comes on automatically by detecting movement.
Security cameras
Connecting security cameras to these alarm systems will give you the added comfort that if something was to happen to your home, you have it all on video which can be used to track down the culprits and prevent future incidents.
You can set it up so you are the only person that has access to these recordings as well as any security codes that will be needed just in case. That extra bit of security can put your mind at ease whenever you leave the home or you are there by yourself. Just make sure that the tech you use is secure too so that there is less chance of anyone hacking it.
The convenience of smart home technology
Another benefit of having a smart home is the increased level of convenience it offers. With a smart home, you can control various aspects of your residence with the touch of a button.
Smart lights
You can pick up smart lightbulbs that connect to your light switches to turn lights on and off when you need them, or you can have them come on at a certain time during the evening for when you come back home, so you are not walking into a dark house. All the lights can be controlled this way, you just need to have them set up on your smart home assistants for the multiple rooms in your house.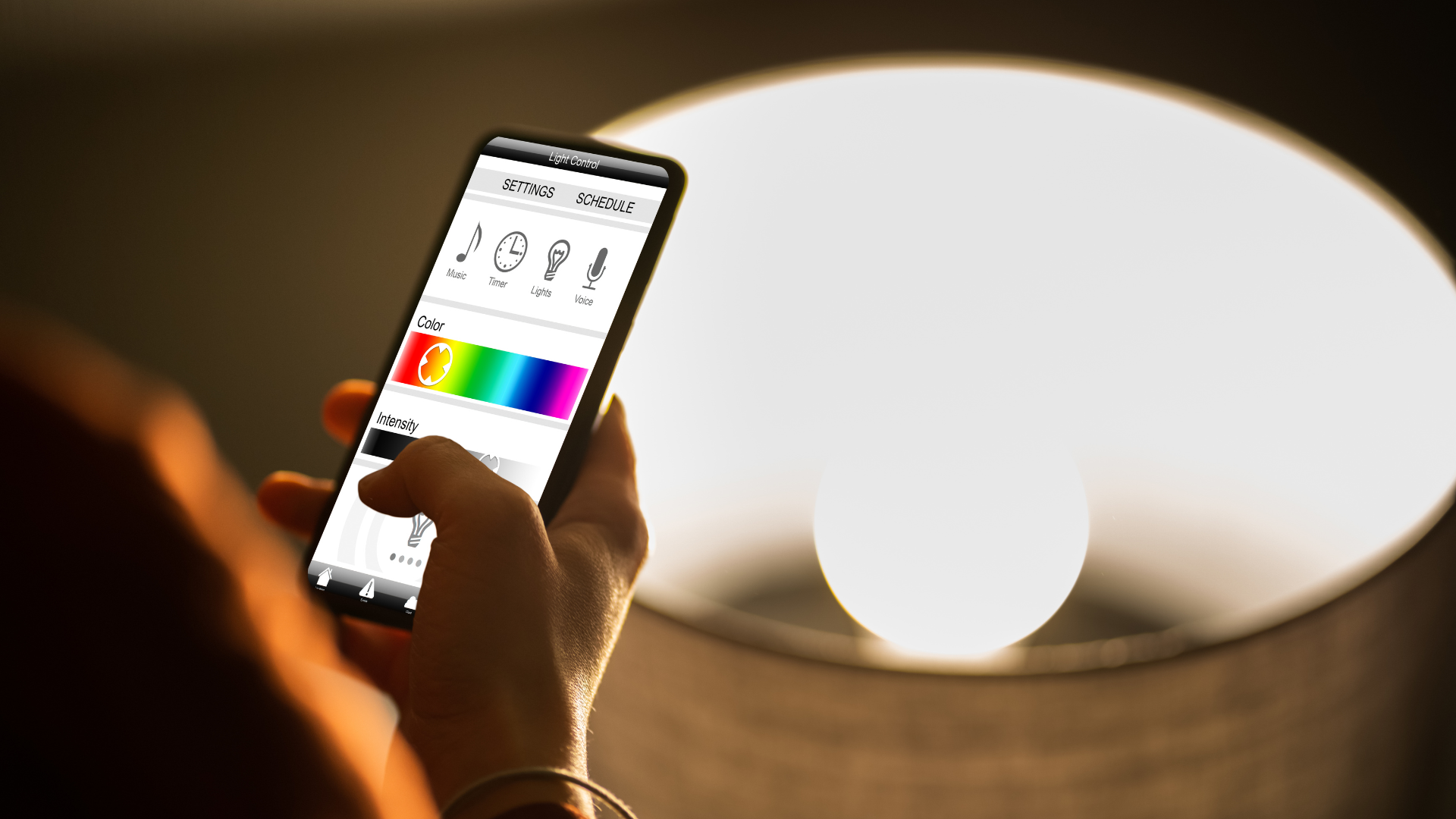 Smart thermostat
A smart thermostat is a great invention for your home. You can set it up so that when it detects a drop in temperature it will turn on to keep your home at a comfortable level, and vice versa for when it gets warm and you need cooling down. This type of home automation can make life easier and save energy when needed.
However, you may still need to keep a manual check on the fuel of the thermostat, especially if it is powered by gas or propane. This is because a smart thermostat, in most cases, can only regulate the temperature of the home, and might not signal the need for a fuel refill. Thus, it could be best to schedule regular delivery of fuel, likely from a site similar to fsioilandpropane.com.
Smart curtains
Some may see this as unnecessary, but having a device that can open and close curtains and blinds can help a great deal for those who are elderly or have mobility issues. With a push of a button or a command, they can open and close all the curtains at once. This can also be a great addition to homes with sunrooms. At the tap of a button, all the curtains will open at once to let the heat of the sun penetrate in.
In fact, if it becomes a little too hot, with another tap on the remote, the curtains can be closed again to balance the temperature. Needless to say, many homes in the colder region tend to have sunrooms, likely made by an experienced sunroom contractor. And, the addition of these smart curtains in those homes could be worth it.
Smart Schedules
This is for you, given that you are someone who forgets to do tasks, or as soon as you get home you just want to put your feet up and not worry about anything for a little bit. Sure, if you have one of those expert house cleaners, you are already enjoying these perks. But, in case you don't, you could be pleased to know that you can set up timers and schedules for different devices with your smart home system, so that they automatically turn on or off at specific times.
Washing machines
Dishwashers
Ovens
These are just a few that can now be controlled through your smartphone. This can make it a lot easier for people to just sit back and relax as soon as they get in without launching into cleaning and cooking mode.
Saving money
Finally, having a smart home can also help you to save money on your energy bills. When you have devices that are controlled by timers and schedules, you can ensure that they are only used when needed, which can help to reduce your overall energy consumption and reduce energy costs during times when they are not needed.
Additionally, you can install smart thermostats that will automatically adjust the temperature of your home based on the time of day or the season, as mentioned before, so that you are not unnecessarily heating or cooling your home when no one is there.
You can also make sure it is remotely controlled when you are out of the home, just in case you forgot to turn it off when you left, you can get the app up and turn it down which will give you peace of mind.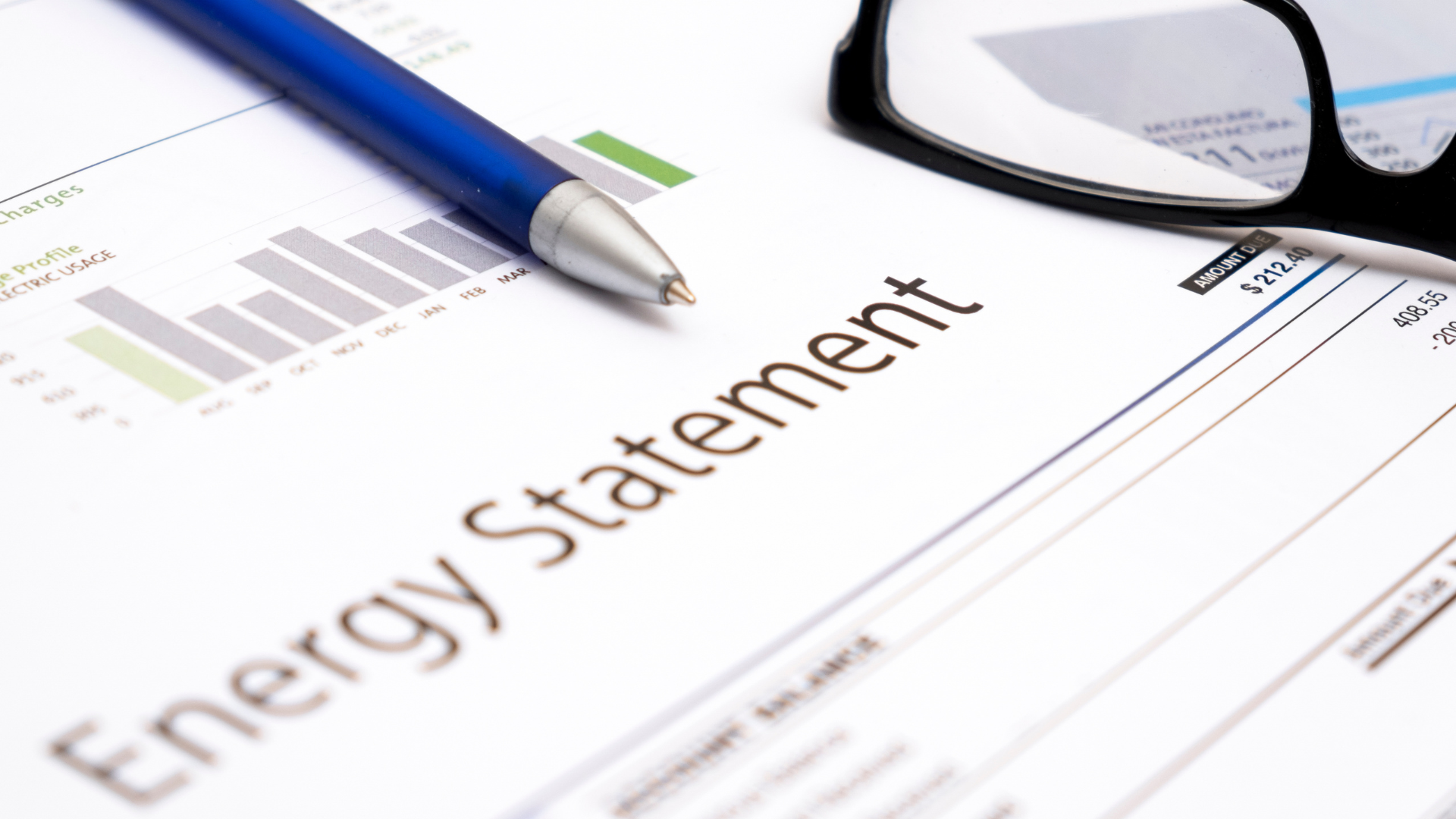 Conclusion
If you are considering making your home a smart home, then these are just a few of the benefits you can look forward to. Hopefully, this article has helped you with how to set up a smart home and what to do with the whole process. With increased security, convenience, and energy savings, a smart home is sure to offer you a wealth of advantages. So why not start making your home smarter today?